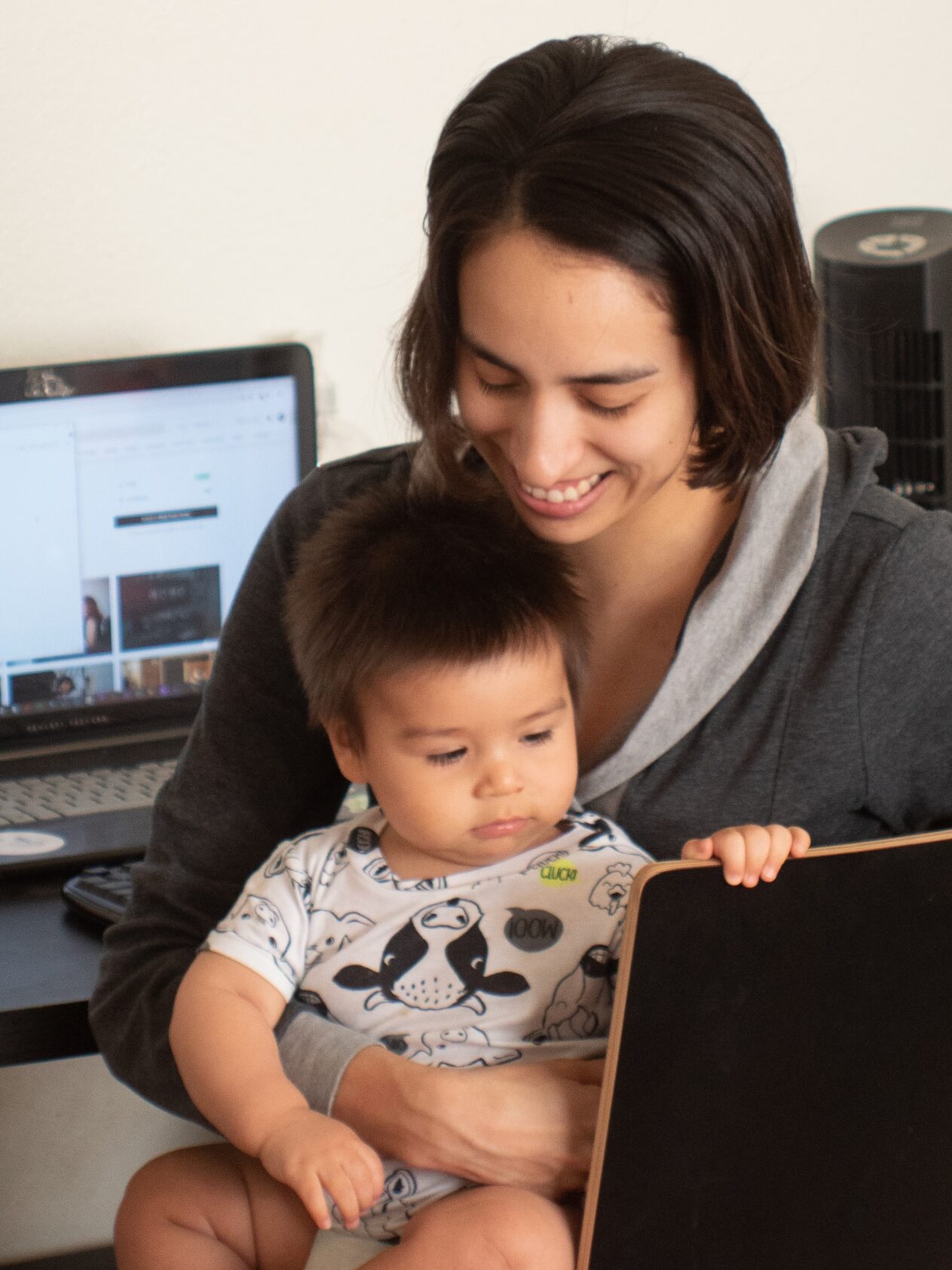 Motherhood has persistent negative effects on women's employment earnings for up to 10 years after the birth of their first child, a University of Queensland study has found.
Researchers from UQ's Life Course Centre used longitudinal data from the Household Income and Labour Dynamics in Australia (HILDA) survey to investigate the effects of parenthood on couples' earnings across a period spanning 10 years prior to and 10 years after parenthood.
While previous research has established the presence of an immediate 'motherhood penalty' on women's earnings, this study is one of the first to examine the long-term trajectories of couples' household earnings arrangements across the transition to parenthood.
"We know that parenthood is a key contributor to loss of earnings for women, but we do not know whether or at what point women start to regain their lost earnings, or how it differs in households where women are the main breadwinners," said lead author and UQ Master of Philosophy student Ruth Steinbring.
"While there is an expectation over the long term that couples will gradually return to pre-parenthood earnings arrangements, our study results do not support this."

"Parenthood affects men and women differently and the gender gap in earnings is still evident up to 10 years after the first birth."
The study shows significant post-parenthood increases in the number of couples in male-breadwinner households and large decreases in the number of equal-earner households.
In contrast to male-breadwinner and equal-earner households, there is a gradual return to pre-parenthood earnings arrangements in female-breadwinner households. And women work more than men after parenthood in couples where the woman earned more before parenthood.
Ms Steinbring said it makes economic sense for the person that earns more to continue working after the birth of a child.
"Female-breadwinner households experience much less change and return more quickly to pre-parenthood earning arrangements," Ms Steinbring said.
"Current policy focusses on supporting women after the birth of a child but our research suggests that improving women's earnings prior to birth can also be an enabler for improving equality."
Co-author and Life Course Centre Director Professor Janeen Baxter said the study provides valuable new insights into the importance of parenthood as a major transition that contributes to gender inequality over the life course.
Professor Baxter said the findings suggest structural, economic and cultural pressures to conform to a male-breadwinner model, and unequal sharing of household and childcaring responsibilities, continue to exert strong influence on couples' post-parenthood household earnings arrangements.
"This study highlights the need for policymakers to also consider the years preceding parenthood as a key period where targeted supports can foster greater long-term gender equality.''
---
Photo by Brian Wangenheim on Unsplash